Lumi Studio's Attendance Summary function gives a snapshot view of attendance numbers, summarising the total votes in the room, voting capital represented, total accounts represented, etc. The Quorum Count provides an accurate display of the official meeting quorum count.
The Live Attendee Tracking function displays a list of registered and pre-registered attendees. Users can sort/order the information by any of the column headings, perform searches for specific attendees and filter the information to only display 'Specials', 'Comments', etc.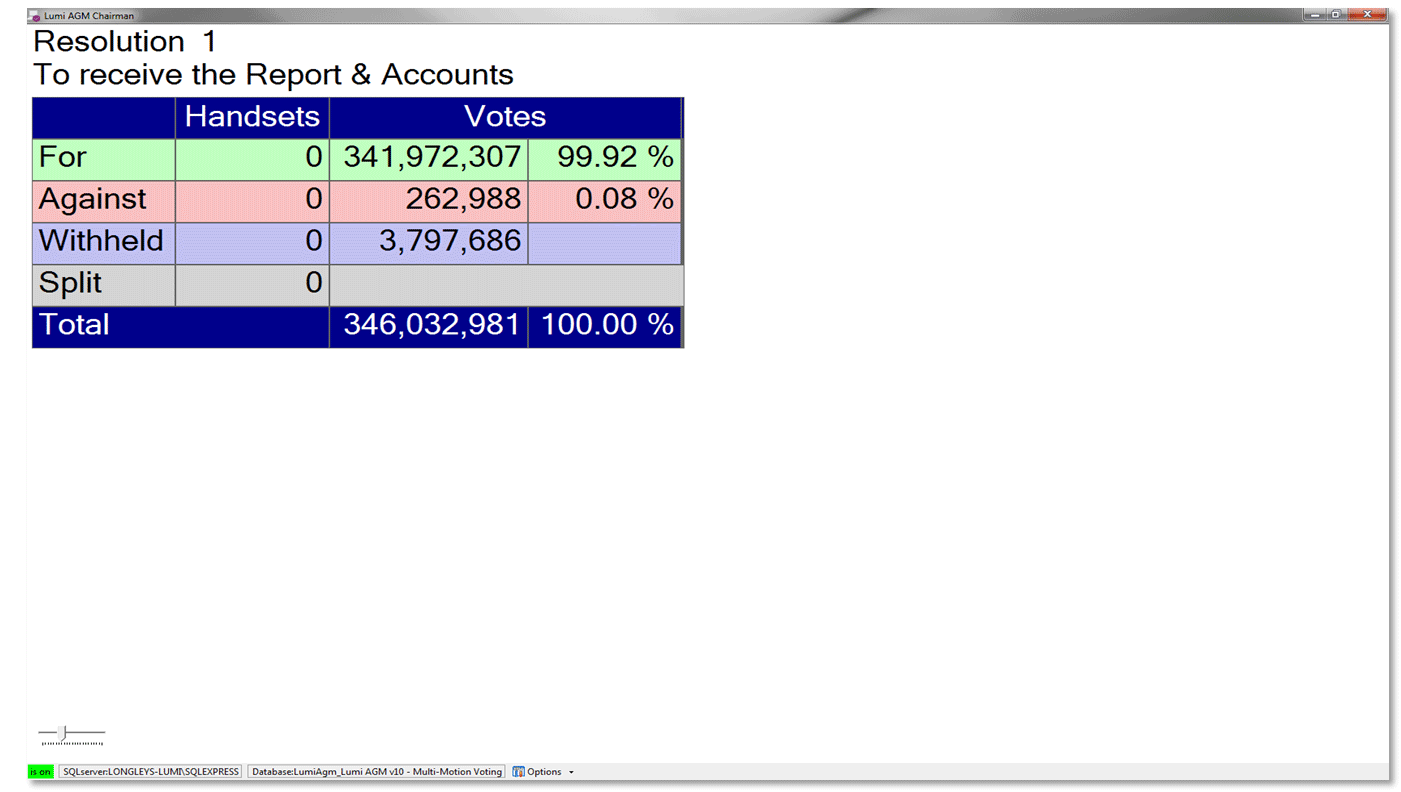 Lumi AGM Chairman can be situated on the top table with the board and allows you to push a number of preset screens to your board and chairperson, such as;
Single or Multimotion polling

Tracking special attendee's

Microphone Queue
Watch votes appear in real-time and know the result of the resolution before the poll is closed.
Use the full colour screen to enhance branding, like handheld digital signage. It can also display agendas, speaker bios and other relevant information.