---
The Lumi ViewPoint software is an add-in application for Powerpoint, and is free to download from the Lumi website.

With the click of a button, you can turn a standard PowerPoint slide into an interactive question. Gain real measurements of knowledge transfer and retention in minutes – not months. Receive instant feedback and updates from every member of your team.

As with Powerpoint you can edit absolutely everything, from colours to graphics, pictures, animations, countdown clocks, music, there are no limitations!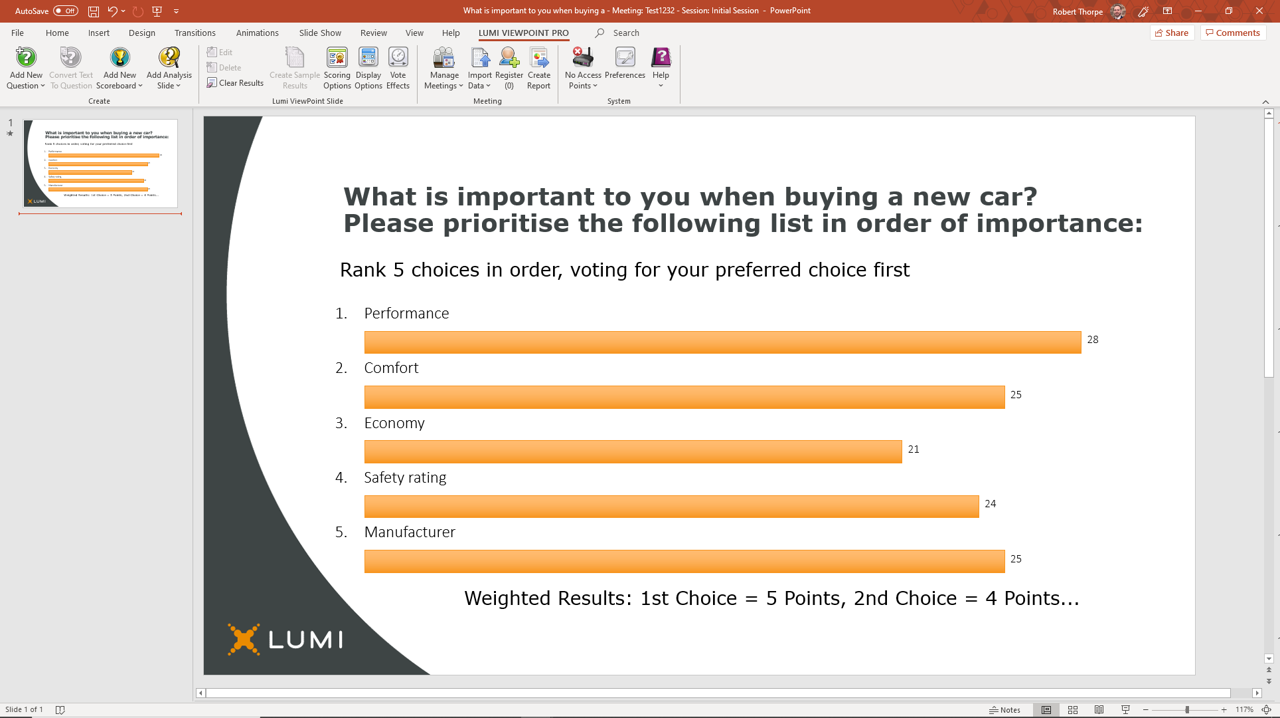 Easy-to-use software to download and install

Available for free

Support for up to 500 IML Clicks

Seamless integration with PowerPoint and Excel

Share detailed results with colleagues

Free online resources available