Creating the list of Participants in the correct format
---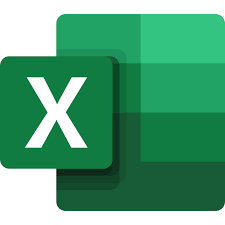 You must use this Excel file when creating the list of Participants. If you wish to apply voting restrictions click here.
Open the file and make sure you 'Enable Content' in order for the built-in Macro to work.
Optionally enter the Meeting ID (cell B1), which will appear in the file name when the csv file is generated.
Enter the participant details from row 5 onwards; 1 row for each participant.
Do not delete row 4 - This row must contain the column headers.
The Username, Password, Last Name and Shares fields are mandatory.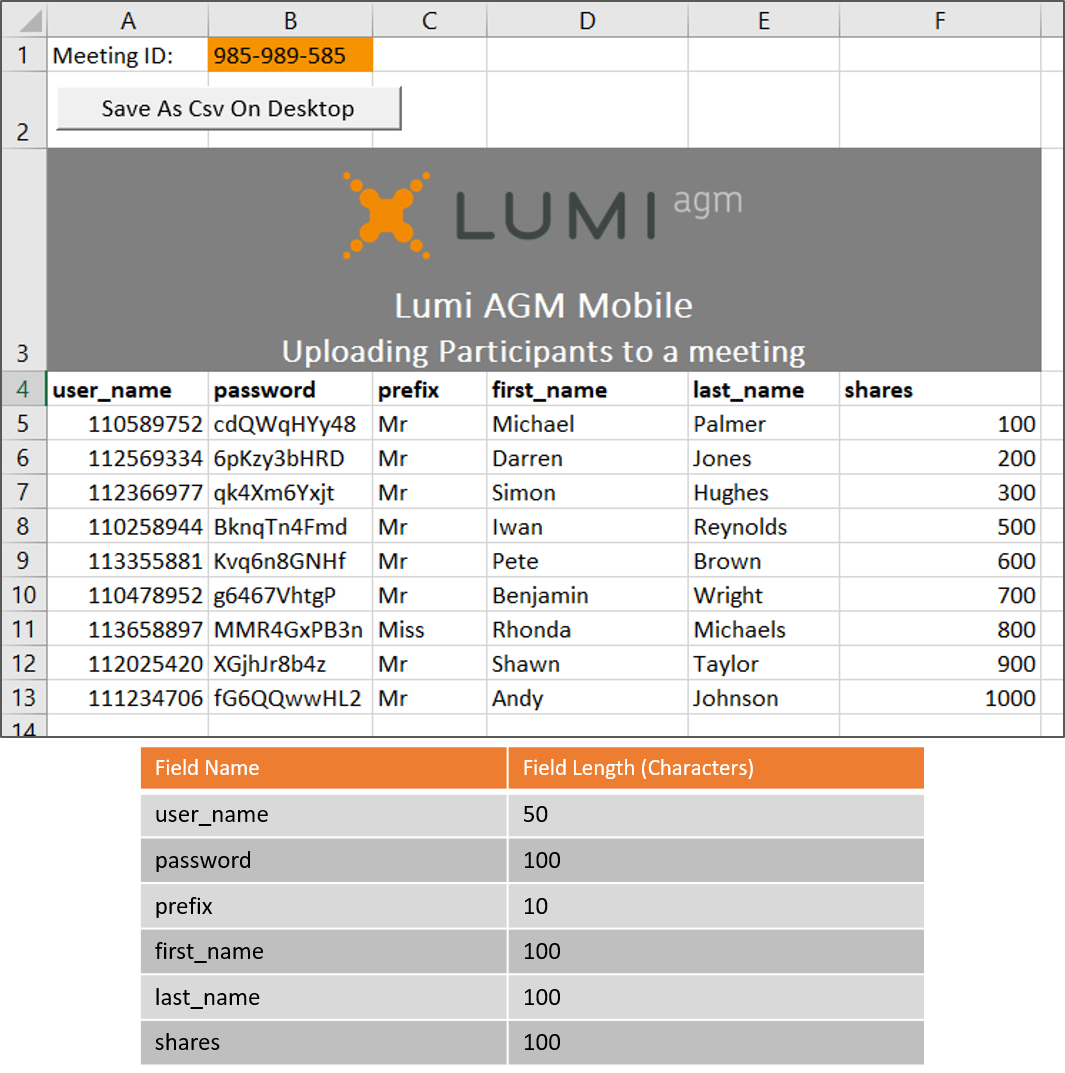 When all Participants have been entered into the Excel file, click the 'Save As Csv On Desktop' button.
The csv file containing the participant data will be generated on the desktop of your PC.
Please be aware the following characters are not supported within any of the data fields:
Comma ,
Double Speech Mark "
Backslash \
When generating a csv file, the encoding format must be UTF-8.
A dialog box will appear confirming the successful generation of the csv file.