Create a meeting (within your tenancy) in the Lumi AGM Online Dashboard.
Within the meeting list, select the 'three dots', which will display a new menu.
Select 'Participants'.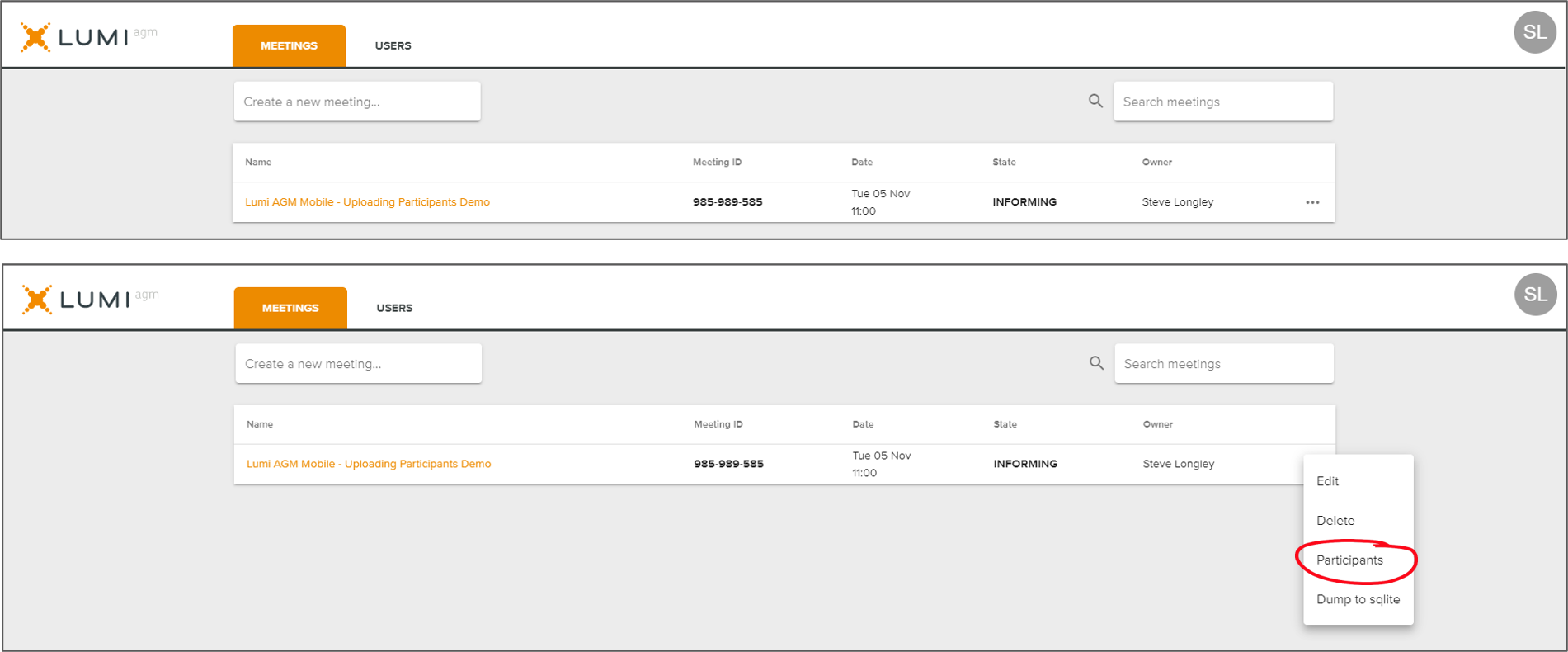 A new window will appear.
Click in the 'Browse' window and navigate to the csv file on your desktop via the Open window.
Select the correct csv file.
Click Open.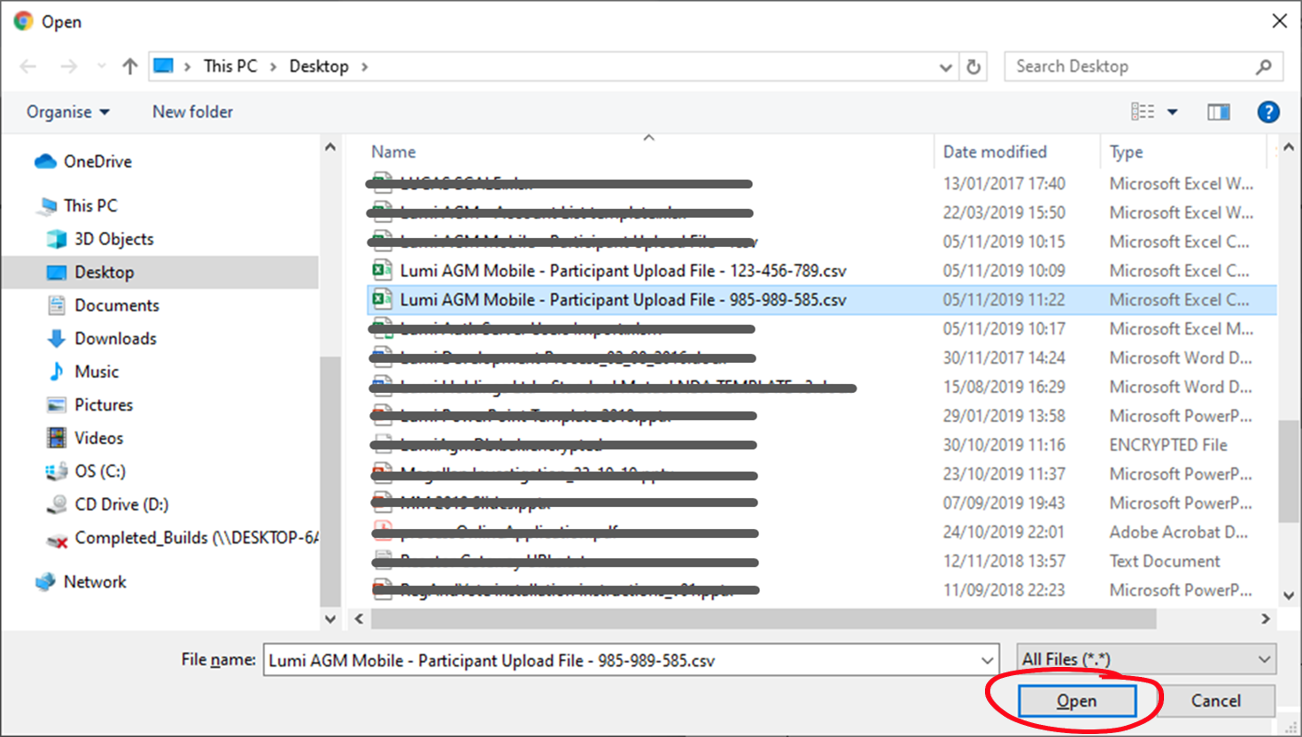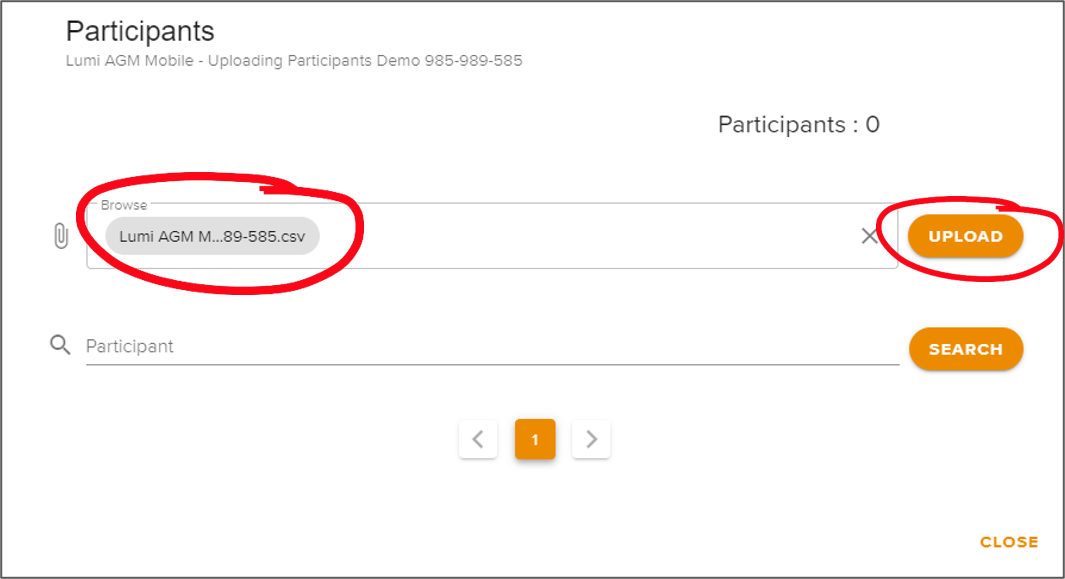 The file name will appear in the Browse window.
Click the 'Upload' button.
A snapshot of the first participant will appear in a dialog box. If the formatting is correct, begin the upload process by clicking on the 'Upload' button.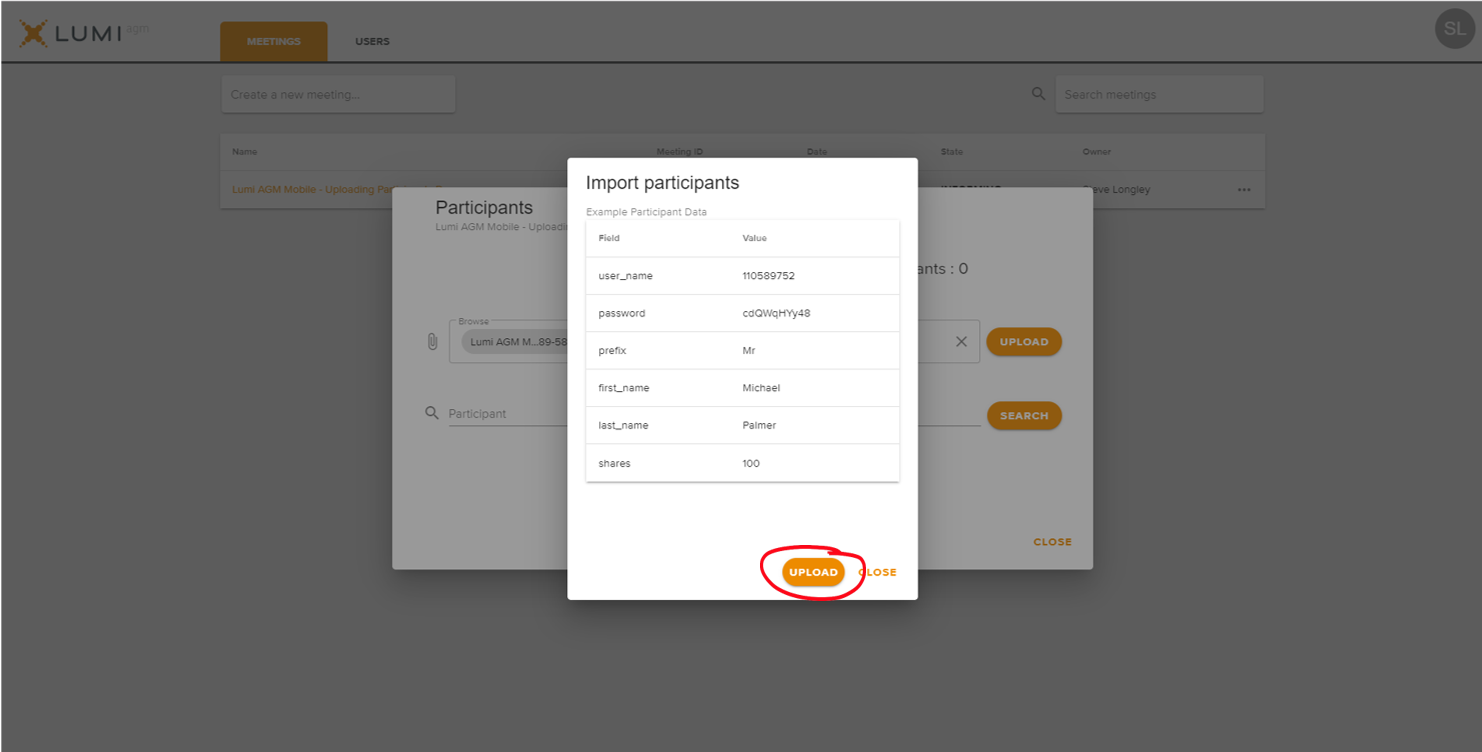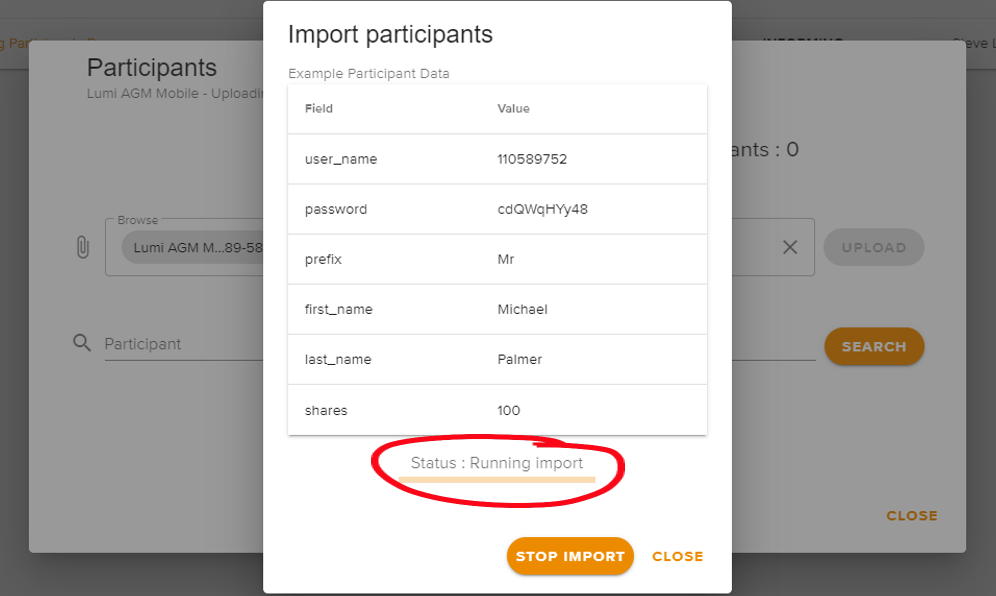 The import process will begin.
Depending on the size of the file (reflective of the number of participants), upload times can vary.
Please be aware that if you are uploading a file which contains 100k participants, this may take around 30 minutes to complete.
When the upload process is complete, the status will update.
An Import 'Results' file can optionally be downloaded, which will summarise all participants which have been successfully (true) or unsuccessfully (false) uploaded - Keep a look out for any 'false' items within the file!!
Close the window.
To upload new/additional users, follow the same steps as uploading a list of participants.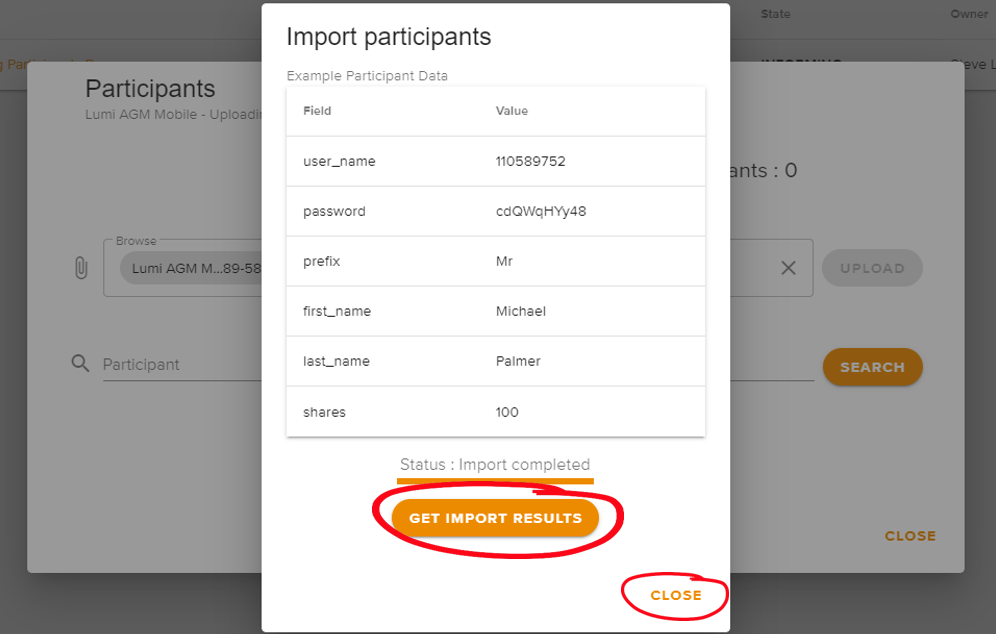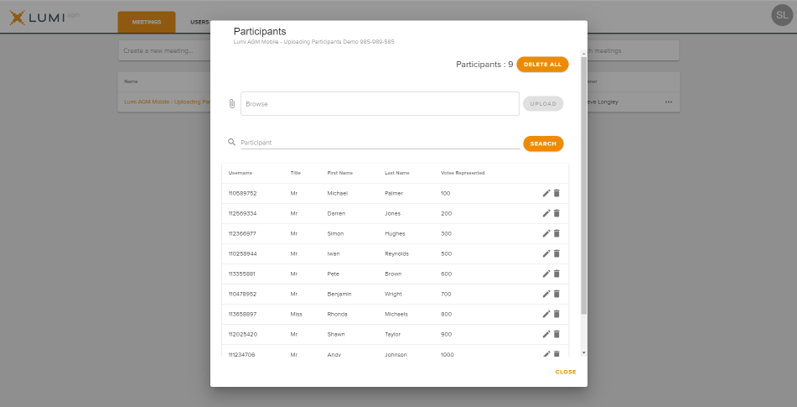 The list of all participants will be visible across multiple pages.
From this screen, the following options are available:
View the count of uploaded participants

Edit/Delete an existing participant

Upload new Participants (via csv upload mechanism)

Search for Participants (via

Username field only

)

Delete all Participants